Turkish Gold and It's Historical Value in Anatolia
Turkey's relationship with gold is a deep and ancient one that's still present in the modern day and has a far-reaching role to play in society. With the fourth largest gold demand in the world and as the second biggest exporter of gold, after Italy, it's no surprise gold is part of many aspects of Turkish life: the use of gold coins was pioneered by merchants in ancient Turkey, and in the modern world gold still plays an important and evolving role in Turkey's economy.
There are records showing that Gold was discovered in Turkey as early as the 9000BC but was used to make decorative pieces and jewellery as early as 3000BC and as a currency gold has been long used in Ancient Turkey. Turkey's relationship with gold is underpinned by a deep cultural heritage and it plays an important role in weddings and other aspects of religious life. In the jewellery industry it is both a medium of exchange and deeply loved smithing material: in the Grand Bazaar – the core of Turkey's gold market – even the rents are often charged in gold. This strong affinity for gold has given a powerful economic incentive to own gold too. Time and time again Turkish savers have turned to gold to invest their savings in.
Yellow gold has always been the most popular metal colours for gold jewellery in Turkey and whilst many international jewellers shy away from making jewellery from high gold karats, the richer colours of 22k jewellery remains very popular. Lower karats such as 14k and 18k are reserved for lower price contemporary jewellery. Those looking for jewellery to wear will often pick smaller and simpler designs for day-time wearing whereas larger items with precious stones are worn at night and for special occasions. Gold jewellery is seen as a way to express your own style and many people favour more ostentatious designs.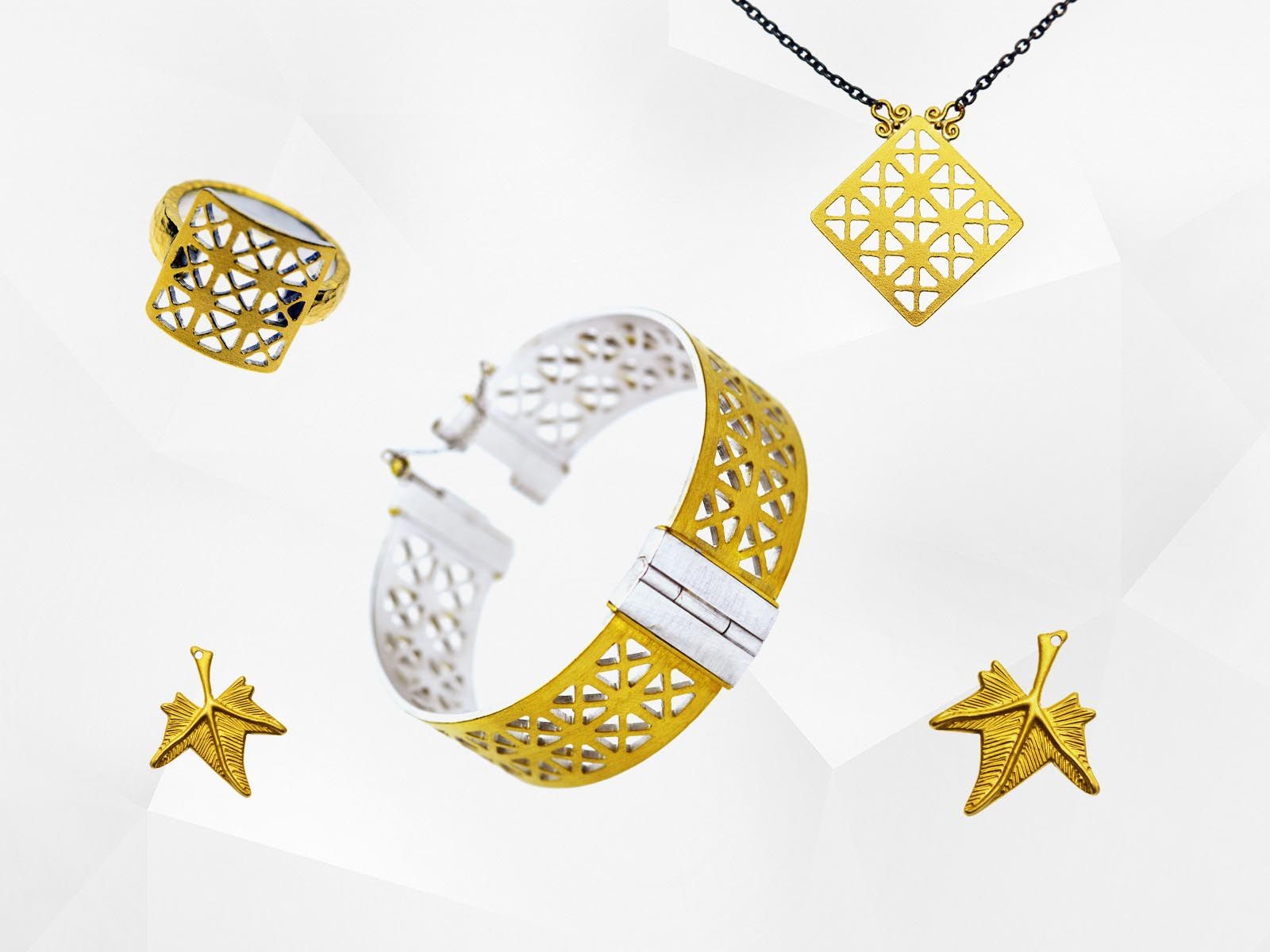 It's also tradition for gold to be a given to a woman that's engaged or getting married and this gift can be in the form of gold coins or jewellery. Gold coins are also prominent in some classic Turkish jewellery designs such as the beşi bir yerde. This stylish type of necklace typically features a Turkish coin as a single pendant or perhaps several coins for a more ornate design. 22k gold jewellery is a popular choice for investment jewelry especially ray bilezik bangles and even when jewellery is being purchased for investment reasons aesthetics are still a significant consideration. A ray bilezik bangle often has a twisted or textured design and the bangle is flat on the inside band and curved or round on the outside band.
Despite the huge demand for gold in Turkey, the mining industry is still small, but growing quickly. Turkey has an evolving gold mining industry with significant undiscovered potential and gold production increasing every year.
The jewellery industry employs 5,000 goldsmiths with over 35,000 boutiques and shops and employs about 250,000 people. Turkey's love of gold lies in its ability to effortlessly connect the social and the economic. In the social world, gold is given as a gift and worn as ornate jewellery and as economic practice it's a mean of saving whether you are buying investment jewellery or gold bards. A passionate workforce and an ancient tradition of gold jewelry have built Turkey into a gold jewelry giant of the modern and ancient world.